Kettlebells are Fast Becoming The #1 Tool Every Personal Trainer Needs in Their Training Tool Box
Discover How To Train With Kettlebells Like a Pro Even if You've Never Trained with One Before
Become an Internationally Recognised Kettlebell Instructor With The European Personal Training Institute (EPTI) Kettlebell Certification
The Australian fitness industry is extremely competitive!
Every year there are more personal trainers, more gyms, more functional training studios and more fitness boot camps setting up shop in your local area.
With all these new Perth businesses chasing the same size pool of customers, standing out in this very crowded marketplace is tough!
Every fitness professional needs to ask themselves…
Why should my prospects choose to train with me over every other option available to them?
What can I offer my clients that my competition can't (or won't)?
How can I blow away my competition and become the #1 fitness expert in my local area?
A new set of training skills that will make you stand head and shoulders above your competition making you the ONLY solution to help your prospects achieve the health and fitness results they desire.
Ignite Exciting New Business Opportunities…
Kettlebell training is one of the hottest markets in the fitness industry right now.
The fantastic fitness results this highly versatile piece of equipment delivers make kettlebells a training tool that EVERY personal trainer MUST have in their tool box.
Professional athletes, celebrities, police personnel and military special forces use kettlebells because of unquestionable gains in strength and fitness.
Working over 600 muscles in just a few minutes, your clients will melt away more body fat, build more strength and increase their metabolism more than with any other training method.
In fact, many of our students who have incorporated kettlebell training into their training facilities have seen their membership base and incomes explode.
Great results = happy clients that will train with you for longer + refer friends and family, which in turn leads to a predictable, stable personal training business that you can scale and grow.
With kettlebell training rapidly growing in popularity in so many areas of the health and fitness industry, there obviously comes many exciting new business opportunities for a qualified kettlebell instructor.
The Most In-Depth Kettlebell Course In Australia
Listen To What Some Of Our Attendees Have To Say…
"The content was amazing. I couldn't be happier with the course, it was way more than I expected."

DESIREE PERROT – SYDNEY, AUSTRALIA
"I wanted a course that I could use anywhere in the world and I came across EPTI and I think that it was the perfect solution…. I knew that this was the right course for me. You have (students) everywhere.. Australia, in America, all over Europe, so for me the course is very trustworthy"

SANDRA LUUR – ESTONIA
"Since it's an international course it's better because I'm going to be travelling"

TOMASZ MRÓZ – BALTIMORE, USA
"I didn't think I would learn that much in short period of time… it was well explained, well taught, I had a really good experience."

KIM OUAZANA – NANCY, FRANCE
"I chose EPTI because all the other companies are driven to recruiting as many people as they can… this course is run by personal trainers & has a much more personal touch"

PAUL LAST – HUNTINGDON, UK
"The course was excellent and tutors were consummate professionals who were friendly and focused. I have no doubt that this is THE course to go for".

TROY – PORT ELIZABETH, SOUTH AFRICA
"All the other courses seemed really corporate… This had some really good reviews and it seemed that it had real people that you could connect with."

SARAH ROBERTS – LIVERPOOL, UK
"The standard of teaching has been absolutely phenomenal from start to finish."

MARK CAULFIELD – LIVERPOOL, UK
Discover How To Earn Two, Three or Even Four Times MORE Per Hour With The Most In-Demand Training Tool On The Market!
100% Money Back Guarantee!
Attend The Perth EPTI Kettlebell Course With Absolutely No Risk!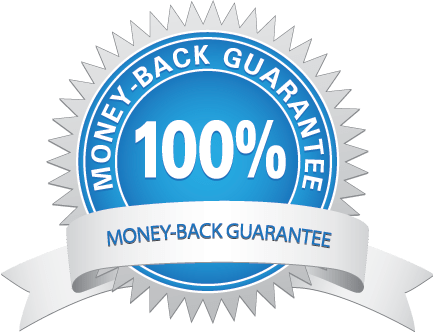 That's correct. If you're not totally satisfied with EPTI's Perth Kettlebell Courses, then I INSIST you ask for a 100% 'no question asked money back refund'.
That's how confident I am of the high level of teaching, great content and new ideas you'll discover.
Just send an email to info@kettlebellcourses.com.au within 7 days of your course and we'll refund your payment… no questions asked.
You have nothing to lose and everything to gain!
All you need to do to join all the other successful personal trainers from all over the World is to click the 'Book Now' button below.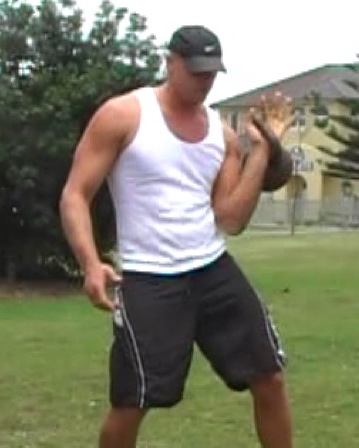 After that you'll be taken to the certifications page where you'll choose your course and click the 'Add To Cart' button.
Sincerely,
Daniel Clay
Co-Founder of The European Personal Training Institute
Perth, Australia
"The quality of the teaching has been exceptional… overall, I can't say good enough things about it"

ELIZABETH MITCHELL – MARBELLA SPAIN
"The course definitely exceeded my expectations, it was very good!"

BRAD JOHNS – PARAPARAUMU, NEW ZEALAND
"The course has given me a new lease of life".

PHILIP REBBETTS – LONDON, UK
"The tutors were excellent… really, really, really, really helpful, serious and really professional. Anything I needed to know, any little question… they knew it".

DIANA MAST – ZARAGOZA SPAIN
"I've got my certificate so I can now have a more progressive role in the gym… this is really what I want to do".

GARY CLAFFEY – DUBLIN, IRELAND
"I got so much help before and here, it's really unbelievable… I'm so happy!"

VIVI HORVÁTH – NAXXAR, MALTA
"The skills and what I've learnt is how to do it all properly. Here, I've learnt that I was doing things wrong, and I was taught to do them properly and how to teach them properly"

MICHAEL OLSSON – TORREVIEJA, SPAIN
Kettlebell Training – How Did it All Begin?
Kettlebells have become hugely popular in the past few decades, with very good reason. From diehard fitness enthusiasts to clients looking for a new workout regimen, kettlebells appeal to many.
History of the kettlebell
Kettlebell training can be traced back many centuries from the humble beginnings in Russian villages to the centre stage of the global fitness industry.
As a personal trainer, you must be aware of the amazing benefits of this training tool and the huge opportunities a qualified fitness instructor can derive from choosing to specialise in kettlebell trainig.
The Original Purpose of Kettlebells
You will be surprised to know that in medieval Russia, kettlebells were actually used as a weight to measure grains in farmer markets. And as bored farmers looked for ways to entertain themselves throughout the day, they started playing around with the kettlebell. This light-hearted entertainment gradually developed into a competitive sport and was a huge draw during village festivals across Russia.
Origins Elsewhere
Apart from Russia, there is evidence found in the history of kettlebell training which indicates that similar tools were used for serious physical training by monks in China.
Germany too, with its rich heritage of physical training, has strong claims regarding the spread of kettlebell training. Photographs dated before 1900s show German strongmen and women using kettlebells in competitions to perform feats such as the extended lateral position and the curved arm press.
In fact, there are hundreds of German diaries and training manuals that indicate the use of kettlebells throughout the 18th and 19th centuries; albeit under different names. The German fitness instructor Friedrich Ludwig even introduced a fitness regimen wherein students under him regularly used the kettlebell for training purpose.
Spread of Kettlebell Training
The spread of kettlebells as a training tool may be attributed to wandering entertainers, strongmen and circus performers. They roamed the villages of Russia, came across the kettlebell and appreciated its efficacy in increasing strength, flexibility and endurance. They practiced regularly with kettlebells for various performances, thereby popularizing its use in fitness training.
The year 1885 marks a landmark in the history of kettlebell training. In this year, the Circle for Amateur Athletics was founded in Russia which was probably the first organized body to introduce competitive kettlebell events.
Then around the nineteenth century, Dr. Vladislav Krayevsky; personal physician to the Czar realized the true potential of kettlebell training in sports medicine. He convinced the Czar to introduce kettlebell training for the army; thereby popularizing them further.
Global Spread
The nineteenth century was also the time for travel and exchange of ideas. Performers and entertainers moved across continents and it was probably through such exchanges that kettlebells arrived to the USA. Even then, in those early years kettlebells were confined to an exclusive circle of fitness enthusiasts and did not enjoy the mass appeal that was evident in Russia.
The Giant Leap
During the World War years, kettlebells lost favour in the West probably due to its Russian origin. It was popularized again by Pavel Tsatsouline, a Russian immigrant to the US, who started kettlebell training sessions in the late 90s.
The kettlebell hasn't looked back since. From the US, it has spread across continents and is now a regular feature in fitness around the World.
Become a certified kettlebell Instructor: The European Personal Training Institute offer the level 1 and level 2 kettlebell courses in Perth and throughout Australia.