Kettlebells are Fast Becoming The #1 Tool Every Personal Trainer Needs in Their Training Tool Box
Discover How To Train With Kettlebells Like a Pro Even if You've Never Trained with One Before
Become an Internationally Recognised Kettlebell Instructor With The European Personal Training Institute (EPTI) Kettlebell Certification
The Australian fitness industry is extremely competitive!
Every year there are more personal trainers, more gyms, more functional training studios and more fitness boot camps setting up shop in your local area.
With all these new Gold Coast businesses chasing the same size pool of customers, standing out in this very crowded marketplace is tough!
Every fitness professional needs to ask themselves…
Why should my prospects choose to train with me over every other option available to them?
What can I offer my clients that my competition can't (or won't)?
How can I blow away my competition and become the #1 fitness expert in my local area?
A new set of training skills that will make you stand head and shoulders above your competition making you the ONLY solution to help your prospects achieve the health and fitness results they desire.
Ignite Exciting New Business Opportunities…
Kettlebell training is one of the hottest markets in the fitness industry right now.
The fantastic fitness results this highly versatile piece of equipment delivers make kettlebells a training tool that EVERY personal trainer MUST have in their tool box.
Professional athletes, celebrities, police personnel and military special forces use kettlebells because of unquestionable gains in strength and fitness.
Working over 600 muscles in just a few minutes, your clients will melt away more body fat, build more strength and increase their metabolism more than with any other training method.
In fact, many of our students who have incorporated kettlebell training into their training facilities have seen their membership base and incomes explode.
Great results = happy clients that will train with you for longer + refer friends and family, which in turn leads to a predictable, stable personal training business that you can scale and grow.
With kettlebell training rapidly growing in popularity in so many areas of the health and fitness industry, there obviously comes many exciting new business opportunities for a qualified kettlebell instructor.
The Most In-Depth Kettlebell Course In Australia
Listen To What Some Of Our Attendees Have To Say…
"The content was amazing. I couldn't be happier with the course, it was way more than I expected."

DESIREE PERROT – SYDNEY, AUSTRALIA
"I wanted a course that I could use anywhere in the world and I came across EPTI and I think that it was the perfect solution…. I knew that this was the right course for me. You have (students) everywhere.. Australia, in America, all over Europe, so for me the course is very trustworthy"

SANDRA LUUR – ESTONIA
"Since it's an international course it's better because I'm going to be travelling"

TOMASZ MRÓZ – BALTIMORE, USA
"I didn't think I would learn that much in short period of time… it was well explained, well taught, I had a really good experience."

KIM OUAZANA – NANCY, FRANCE
"I chose EPTI because all the other companies are driven to recruiting as many people as they can… this course is run by personal trainers & has a much more personal touch"

PAUL LAST – HUNTINGDON, UK
"The course was excellent and tutors were consummate professionals who were friendly and focused. I have no doubt that this is THE course to go for".

TROY – PORT ELIZABETH, SOUTH AFRICA
"All the other courses seemed really corporate… This had some really good reviews and it seemed that it had real people that you could connect with."

SARAH ROBERTS – LIVERPOOL, UK
"The standard of teaching has been absolutely phenomenal from start to finish."

MARK CAULFIELD – LIVERPOOL, UK
Discover How To Earn Two, Three or Even Four Times MORE Per Hour With The Most In-Demand Training Tool On The Market!
100% Money Back Guarantee!
Attend The Gold Coast EPTI Kettlebell Course With Absolutely No Risk!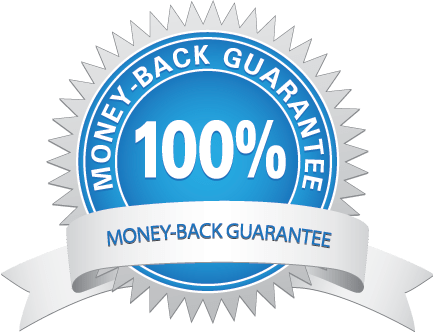 That's correct. If you're not totally satisfied with EPTI's Gold Coast Kettlebell Courses, then I INSIST you ask for a 100% 'no question asked money back refund'.
That's how confident I am of the high level of teaching, great content and new ideas you'll discover.
Just send an email to info@kettlebellcourses.com.au within 7 days of your course and we'll refund your payment… no questions asked.
You have nothing to lose and everything to gain!
All you need to do to join all the other successful personal trainers from all over the World is to click the 'Book Now' button below.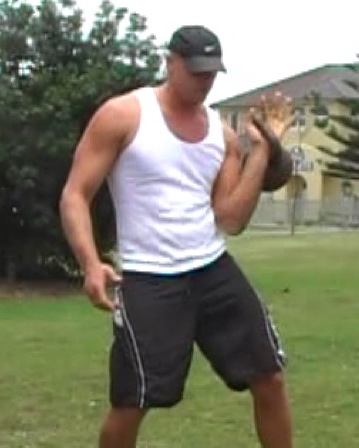 After that you'll be taken to the certifications page where you'll choose your course and click the 'Add To Cart' button.
Sincerely,
Daniel Clay
Co-Founder of The European Personal Training Institute
Gold Coast, Australia
"The quality of the teaching has been exceptional… overall, I can't say good enough things about it"

ELIZABETH MITCHELL – MARBELLA SPAIN
"The course definitely exceeded my expectations, it was very good!"

BRAD JOHNS – PARAPARAUMU, NEW ZEALAND
"The course has given me a new lease of life".

PHILIP REBBETTS – LONDON, UK
"The tutors were excellent… really, really, really, really helpful, serious and really professional. Anything I needed to know, any little question… they knew it".

DIANA MAST – ZARAGOZA SPAIN
"I've got my certificate so I can now have a more progressive role in the gym… this is really what I want to do".

GARY CLAFFEY – DUBLIN, IRELAND
"I got so much help before and here, it's really unbelievable… I'm so happy!"

VIVI HORVÁTH – NAXXAR, MALTA
"The skills and what I've learnt is how to do it all properly. Here, I've learnt that I was doing things wrong, and I was taught to do them properly and how to teach them properly"

MICHAEL OLSSON – TORREVIEJA, SPAIN
The Best Kettlebell Exercises
As a personal trainer it's natural for you to have clients who want to achieve a lean strong body in a short amount of time. For those and also others who want to follow a super effective fitness regime, kettlebell training is the way to go.
As a kettlebell trainer, you will have the opportunity to carve out your own niche in a very crowded fitness industry. You will be able to offer some really amazing and thoroughly enjoyable sessions that are guaranteed to show unbelievable results.
So sign up for a kettlebell course class today to know more about the fundamentals of kettlebell training and some really kick-ass workouts that will definitely keep you and your clients in top shape.
The Kettlebell Deadlift
The kettlebell deadlift works to add more lean and strong muscles to your hips, glutes, back muscles and hamstrings. It also includes an excellent hip-hinge i.e. the way of bending forward at the hips while maintaining a flat lower back and keeping the knees slightly bent.
This is one of the fundamental moves in kettlebell training and mastering this posture helps you perfect many other moves that are essential in kettlebell training.
To do the deadlift, stand with legs shoulder-width apart and the kettlebell placed between the ankles in-line with your feet. Bend from the  hips and grab the kettlebell by its horns. Grip the kettlebell firmly and lift it by pushing through the ground. Rise to a standing position, pause, then lower the kettlebell at exactly the same position on the ground between the ankles.
The Kettlebell Swing
This is foundation of all the ballistic kettlebell exercises and one of the best for burning fat and elevating the heart rate. It helps develop powerful muscles in the core and lower body.
To do this, stand with the kettlebell placed in front of you. Grab the kettlebell by the horn and in one quick motion, push it backward between your legs. Then in one swinging motion snap the hips forward and drive the kettlebell forward and upward in one smooth sweep. Take care to swing the kettlebell to your chest height and no more.
The Kettlebell Push Press
This is an unbelievably effective kettlebell exercise that sculpts your shoulders, core and triceps. To begin, hold kettlebell in rack position and lower into a partial squat. Rise in an explosive motion while moving the arms overhead. Once standing, keep biceps close to the ears and hold the kettlebells in position. Your wrists should be flat and not facing backward. Lower kettlebell slowly in rack position and repeat.
The Kettlebell Clean 
This is a powerful exercise that improves coordination and stamina. To begin, start with the kettlbell lying in front of you. With an explosive motion, hike it between the legs and swing it upward into the rack position. Repeat as often as desired.
Become a certified kettlebell Instructor: The European Personal Training Institute offer the level 1 and level 2 kettlebell courses on the Gold Coast and throughout Australia.